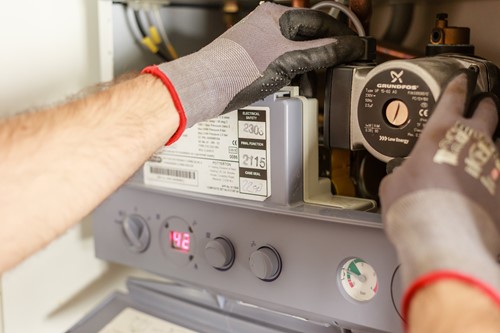 It may be simple enough to unclog your toilet with a plunger or do other simple plumbing repairs. However, a plumber should handle more serious plumbing issues. Without prompt plumbing repairs, in some cases, your home could end up with major water damage.
But when should you have professional plumbers make repairs? If you have any of the following plumbing problems, it's time to call a professional.
Badly Clogged Drains
You might be able to unclog drains with small blockages, but a plumber should unclog bigger blockages. If your home has multiple slow drains or drains that keep clogging, a plumber can use professional tools and equipment to remove deeper or larger blockages. Plumbers also have cameras they can use to find out where a blockage occurs, so they can make sure they completely remove it.
Overflowing Toilet
When you have a toilet overflowing, it can cause serious water damage to your home. You might also have a health hazard if waste is overflowing from your toilet onto your floor. Shut your water off and have a plumber come to your home as quickly as possible. Plumbers can determine the cause of the overflow and make repairs as needed, such as unclogging the drain pipe.
Water Pressure Problems
Water pressure can change from time to time, such as when your local utility company is making repairs or doing other work. However, water pressure shouldn't be too high or too low for long spans of time. If adjusting the water pressure valve doesn't help, have a professional plumber inspect your plumbing to find out what's causing these problems, such as broken pipes.
Lack of Hot Water
If your home doesn't have hot water or if it takes too long for hot water to flow to your faucets, a plumber can help. The cause of this might be a hot water tank that's too small or other problems with your water heater. Plumbers can determine the cause of hot water problems and repair your water heater or recommend a replacement if needed.
No Water
If your home has no water, call your local water company to see if they're performing work or maintenance in your area. If not, call a plumber to figure out why you don't have any water. This can be due to serious problems, such as backups, water main issues or major leaks.